Attendant® 5L Oxygen Concentrator
---
BUY MORE - SAVE MORE
Offer Valid October 1st - December 31st
Purchase One Unit &
Receive 16% Off
Purchase Two or More & Take an Additional 10% Off Each Unit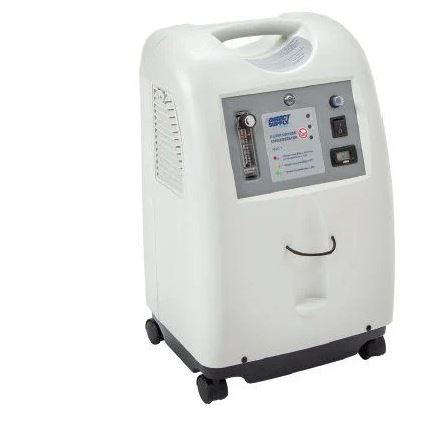 Introducing Cost-Effective Concentrator & Accessories from Preferred Medical
Cost savings that matter!
Our Attendant® 5L Oxygen Concentrator has low sound output for user and caregiver comfort.  Compact footprint and lightweight design allows for easy storage and transportation.  Easy-to-read digital hour meter display with dial to set flow rate from 0.5-5 LPM.  Unit comes standard with oxygen purity and low flow rate indicators, only requires filter changes annually.
5L Oxygen Concentrator Features
Sound Level -  ≤50 db
Weight  - 36 lbs.
Dimensions  - 21.3"H x 13"W x 10.3"D
Liter Flow Range -  0.5 - 5 LPM
Digital Usage Readout  - Yes
O2 Purity - 93% ± 3%*
Power Consumption - 360W (average)
Alarms -  Power failure, sensor failure, <73% ox lasting 10 min.
* 0.5 - 5 LPM after running for 30 minutes
Outlet Pressure - 5 PSI ± 6.23 PSI
Pressure Relief Mechanism - 36 PSI ± 44 PSI
Warranty -  3 years or 12,000 hours of compressor usage
PM-PM40012 - Canula Oxygen Concentrator Humidification
PM-PM40013- Humidification Assembler & Cup Conn Pipe