Experience The Wolf-Pak® Advantage
The Wolf-Pak® brand was established in 1998, with the introduction of the first Wolf-Pak® Dressing Change kit. This kit was developed to provide nursing care with a more streamlined dressing change process.
With a focus on research and development, Wolf Medical Supply has designed over 180 Wolf-Pak® products to date. Today, with over 25 years in the market, we have grown to be a trusted manufacturer and medical equipment provider to over 2000 healthcare facilities. With seven distribution centers throughout the United States we are able to provide fast efficient service to our growing customer base.
The exclusive line of Wolf-Pak® items lends a cost-effective and quality-assured alternative to other products on the market.


See The Whole Line of Wolf-Pak® Products!
BUYING DIRECT FROM THE MANUFACTURER = SAVINGS!
Wolf-Pak® Resources
We've put together a collection of various resources to help better understand Wolf-Pak® products, improve your business flow, and reduce your workload.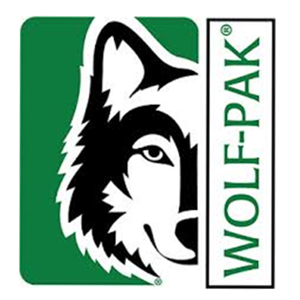 MEDI-FLO® Elastomeric Pump Resources
MEDI-FLO® Elastomeric Pumps are proven to be safe and effective and are a convenient alternative to electronic infusion pumps. Ideally suited for home infusion, long-term care and outpatient chemotherapy treatments. MEDI-FLO® pumps give the patient mobility and freedom to maintain an active lifestyle.
Download our MEDI-FLO® Elastomeric Pumps resources: