Our Biomedical Division is your one stop shop for all your infusion equipment and supply needs.
 
OUR BIOMEDICAL DIVISION
We offer ambulatory and stationary infusion devices. With these offerings, we will continue to provide the unbeatable value and superior customer service you have come to expect.
COMPLETE BIOMEDICAL SERVICES
Rental/sales including: pole-mounted, stationary, ambulatory, syringe & enteral pumps and accessories. 
Preventative maintenance, repair & warranty services.
Patient ready arrival of all fluid delivery equipment sanitized & sealed with a written letter of calibration.
72-Hour turnaround on preventative maintenance services.


PUMP RENTALS 
Preferred Medical offers an extensive inventory of new and refurbished infusion pumps for rent. Renting equipment allows flexibility in managing inventory and meeting your budgetary needs. Our infusion equipment ships patient-ready, meeting manufacturer specifications and, most importantly, your needs for patient care.
We offer flexible rental terms and competitive rental pricing. 
RELIABLE INFUSION PUMP MAINTENANCE & REPAIRS
Our skilled biomedical staff can maintain and repair your infusion pumps with original equipment manufacturer (OEM) parts.
Our Services Include:
Device Service and Repair
Annual Preventative Maintenance
Certified Testing and Calibration
Free Tech Support, In-Service and Training
Fast Turnaround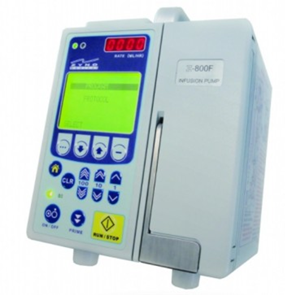 Need your pump serviced, repaired, or returned?